The Salmon Ponds, circa 1861, is the oldest trout hatchery in the Southern Hemisphere. It was the birthplace of trout in Australia and the origin of Tasmania's legendary trout fishery
The Platypus would have to be this planet's must unusual creature,
looking like a Duck, Beaver and Otter all rolled into one
The Salmon Ponds is a rare example of a 19th century English style public open space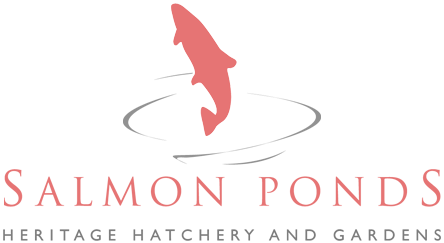 Historic Trout Hatchery & Ponds
Museum of Trout Fishing and Angling Hall of Fame
Pancakes by the Ponds – Licensed Restaurant & Café
Conference / Convention Facilities
Picnic Area with BBQ Facilities
Gift Shop
Salmon Ponds are using the Check In TAS App to comply with COVID-19 contact tracing requirements.
Download the Check In TAS App from Google Play Store or Apple App Store.
Register your details (required for the first time only).
Open the app, select 'check in now' and hover your smartphone camera over the venue's displayed QR Code.
Add in any additional people who are with you.
When the check in is complete, show venue staff the app successful check in screen.
Not a line could be cast for trout until the first Brown and Rainbow Trout in the southern hemisphere were raised here in 1864. They were the base stock of streams and lakes in Australia and New Zealand.
Visitors can view fish breeding in all its stages, from fingerlings to full-grown Brown, Rainbow and Brook Trout and Atlantic Salmon.
Anglers with an interest in the history of their sport will appreciate the collection showing the changes to fishing equipment over time and the history of angling in Tasmania. The museum is housed in the cottage built for the first superintendent of the Salmon Ponds in 1865.