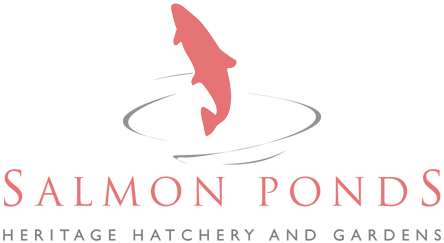 Salmon Ponds & Pancakes by the Ponds
Due to COVID-19 some restrictions are in place for our restaurant seating, so bookings are essential! Reservation times are:
11am – 12noon
12noon – 1pm
1pm – 2pm
2pm – 3pm
Please phone 6261 5663 to make a reservation.
Our function room will also be available for group bookings (minimum of 15 people, maximum 20).
We look forward to seeing you again soon!
Salmon Ponds are using the Check In TAS App to comply with COVID-19 contact tracing requirements.
Download the Check In TAS App from Google Play Store or Apple App Store.
Register your details (required for the first time only).
Open the app, select 'check in now' and hover your smartphone camera over the venue's displayed QR Code.
Add in any additional people who are with you.
When the check in is complete, show venue staff the app successful check in screen.
Feeding the fish at the Salmon Ponds is fun activity for visitors of all ages. There are $2-coin-operated fish food dispensers near the main gate and these dispense pellets that provide the appropriate nutrition to keep the fish happy and healthy. The fish are certainly enthusiastic eaters and throwing the pellets into the ponds creates quite the flurry of activity!
Whilst we encourage our visitors to feed the fish, there are times between December and February when periods of hot weather and low water flows prevent visitors from feeding the fish. The combination of low water flows and high water temperatures can impact on the welfare of the fish that are on display and fish stop actively feeding due to the warmer water. An excess of fish food in the water promotes weed growth and reduces oxygen levels, which can result in increased fish mortalities. For these reasons the Inland Fisheries Service may temporarily decommission the fish food dispensers to maintain the well-being of the fish.